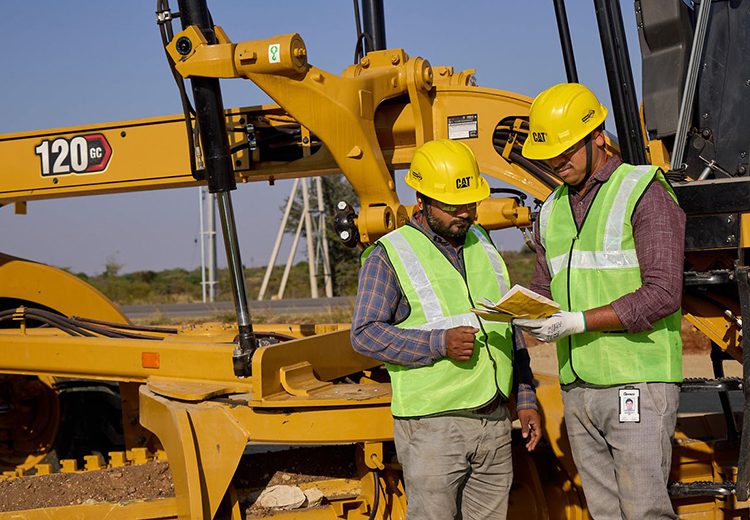 SERVICES DELIVER VALUE

When you purchase a Cat machine, it's the start of a lasting partnership. Whatever your business, size or location, our expert services can help you save time, make money, and do your best work. Our machines are built to handle any job with the fuel efficiency you need to boost your bottom line.
OUR SERVICE COMMITMENT

With world class technology and services, we offer our customers '4 pillars of commitment' -
i) ALWAYS AHEAD ii) PARTNERS IN GROWTH iii) LIFETIME COMMITMENT and iv) PEACE OF MIND OWNERSHIP.
We're here to help you make your business more successful.